When Root Canal Therapy is indicated, please choose an Endodontist for your needs. There are great Endodontists all around but we have narrowed it down to what makes The Endodontic Center of Pleasanton unique if you consider us. 
Consider our office an extension of your practice. When you refer your patients to us, you can trust that they are in good hands. Our goal is to provide your patients with the finest endodontic treatment available anywhere and to have them return to your office raving about the thorough care they received from start to finish. Dr. Phan sees her practice as an extension of her home and welcomes you. We understand that dentistry is multi-disciplinary and see the greater picture to treatment planning. We respect your planning approach and help facilitate making treatment choices that are in your patient's best interest and the best interest of his/her dental health.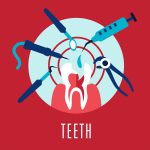 We are great communicators. We are organized. We are efficient. We are your partner in dental care.