"On the journey to Achievement, you must be Learning all the time."
Thank you for considering my practice. I truly find it to be an honor and a privilege to provide my expertise to help maintain something as simple, yet daunting to most, your teeth with root canal therapy. I come from very humble beginnings and truly appreciate every opportunity I have been given in my life to provide for my patients, my staff, and my community. With my experience, I am practical and provide the minimal endodontic therapy that is maximally achievable. I stay abreast with the technology but am conscious to do what is necessary and not follow the "trends" of new therapies without further long term researched-evidence.  I am amazed at the human capacity to heal everyday and that root canals are a viable option to restore one's oral health.  I will always be a student and my craft improves everyday from experience and perspective -Lauren Phan
Founder/President of The Endodontic Center of Pleasanton, established 2006
Born in Savannah, GA

First in her immediate family to go to college and the child of refugees. Most of her family are now professionals that range from physicians to dentists to pharmacists to engineers in the United States.
Her father was a South Vietnamese Air Force and American trained pilot, who fled the War by stealing a plane and leaving with her mother before the Fall of Saigon!
Baylor University, Pre-Dental Education, Dietetics/Nutrition Major, Top 5% of the University, 1994-1997

Dr. Phan was actually accepted and enrolled into an early entry Pharmacy program at another university but like any normal college student, she couldn't figure out what to do! She had an obsession with the trend at that time: fat free food and wanted to work in a lab and create these products! Dr. Phan's favorite class was Food Science! Her uncle was in dental school and introduced her to the idea of dentistry! She was a dental assistant while in college.
University of Texas Health Science Center at San Antonio, Dental School, 2001

US News & World Report Magazine's last ranking rated the school as the #1 Dental School in the country
Early Acceptance into the Dental School after 3 years of college
Senior Honor's Program: separate clinical program
Privilege to be a research assistant to a World Renowned Endodontist (current leader in pain management and other endodontic advancements)
Graduated Summa Cum Laude
Final Class Ranking: 3
University of Illinois at Chicago, School of Dentistry, 2003

Trained under top clinical faculty that included the First Female Diplomate of the American Board of Endodontics
Numerous Awards and Recognitions
Specialty Certificate in Endodontics
American Board of Endodontics, 2010

Certified Diplomate of Endodontics
This is Dr. Phan's proudest academic achievement because there is no incentive or advancement to complete it. This process is done voluntarily  outside of work and personal demands. The process originally took at least 5-7 years after completion of an endodontic residency. It requires a written exam, a presentation of numerous cases plus an oral exam by a panel of academic and clinically renowned endodontists. You can only improve by looking back at what you have already done.
College of Diplomates
Proud to spend all of her time and energy outside of the practice in being a proud mother of two young girls, a loving and thankful wife to another Endodontist, and a grateful daughter. She lives locally in Danville, so you may see her with her family around the area. Her daughters attend St. Isidore Catholic School. Her husband's family has been in Danville for 3 generations.
Dr. Phan loves details. That is why she is an Endodontist! She loves to decorate and do arts & crafts. She loves fashion. She loves a good beat in any type of music. She loves fitness and healthy living. 
Generosity, kindness and support provided Dr. Phan the opportunity to be where she is today. Pro bono treatment (Roots for Charity) provided to those in need, working with Easy Bay Stand Down for the Veterans, CDA Cares, and Medical/Dental Mission trips to Mexico in the past are all part of Dr. Phan's philosophy to give back.
Work Experience

Dr. Phan is most proud of her work experience: mostly good, but also the challenges, mistakes, and the failures. This is what has shaped her clinical commitment, expertise, philosophy, and how she leads her team. Becoming a skilled clinician with compassion rather than being a doctor scientist with accolades was and still is her goal.
She has performed 1000's of endodontic procedures and surgeries for the sole intention to retain the natural dentition for over 20 years in a diverse setting. Dr. Phan practiced as a general dentist in multiple practices in Chicago and the Chicagoland Suburbs performing only root canal therapy. She even worked at some practices until 11pm! She then worked as an Endodontist in multiple general practices in Walnut Creek, San Jose, and Pleasanton. She also worked as an Endodontist in a predominantly HMO clinic in West Sacramento. She was also an Endodontic Associate for a quality oriented Endodontic Private Practice in Pinole. All of these work experiences inspired her to build a specialty practice from scratch before she was 30 years old: The Endodontic Center of Pleasanton.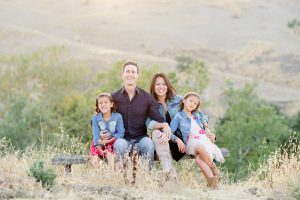 In 2014, Dr. Phan was approached and invited to tell her story by an anonymous female medical surgeon. The anonymous surgeon's mission was to feature female healthcare providers and the stories behind their mask as a way to encourage other females that one can be intelligent, skilled, and feminine. Considering our current pandemic climate now with COVID19, it is interesting that this anonymous surgeon noted the term PPE to Dr. Phan's infection control routine. This has always been the case in Dr. Phan's office since she first opened in 2006! Dr. Phan's story and collage of pictures were created by the anonymous writer and featured on her site after interviewing Dr. Phan:
"Arriving with nothing & working to find everything." Dr. Lauren is not on social media, but she is amazing. As a Board Certified #Endodontistpracticing in NorCal, Dr. Lauren knows the depths of despair – her parents fled war-torn Vietnam & came to the U.S. w/ nothing. Dr. Lauren spoke passionately about her parents who did everything they could, including working multiple jobs, to provide her the opportunity to live the American dream. Dr. Lauren is the 1st one in her family to attend college, where she excelled & found a passion in science & working w/ her hands – characteristics that suited her for dentistry. 
Dr. Lauren wanted to specialize & found #endodonticsto be a specialty that was misunderstood & challenging. After all, the 1st thought when hearing the term #rootcanalis not one of pleasure. But that's the challenge she's embraced – bringing a compassionate touch to a specialty reliant on much precision & dexterity to alleviate great pain. Also, Dr. Lauren loves the challenge of trying to save a tooth when others feel it can't be salvaged. Dr. Lauren is a huge advocate of safety – both for her patients & her team. 25% of her work is invasive surgical procedures where she wears full #PPE& goes above-and-beyond to ensure successful outcomes & mitigate any risk of infection. 
Dr. Lauren was so proud to be the only female in her Endodontics Residency program of 4. She feels that it provided her the extra motivation to prove that she was an equal or even superior to the boys. She feels great responsibility now to pay-it-forward by mentoring an associate that she has brought in to her practice. Outside of saving teeth, Dr. Lauren is a loving wife to another Endodontist who inspires her every day to be the best "Lauren" & to embrace a healthy lifestyle with exercise. 
Dr. Lauren is also a devoted mother to 2 girls – she spoke movingly about participating on my page as a means to show her daughters the range of "AMAZING" that exists in so many different areas & in so many different forms. I am so proud to feature Dr. Lauren – an amazing woman, endodontist, mother, wife, daughter, mentor & business owner who indeed saw the American dream…& worked so hard to grab it.